December 08, 2017
CHQ Staff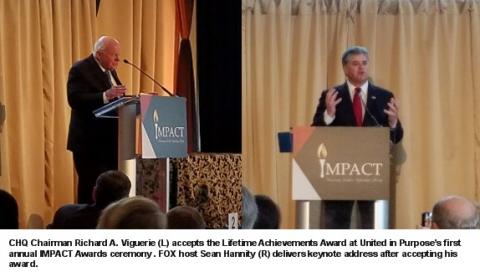 On Wednesday, December 6, 2016 CHQ Chairman Richard A Viguerie joined Sean Hannity and leaders of the conservative movement from across the country at the first annual United in Purpose IMPACT awards honoring leaders defending liberty.
The awards recognized outstanding efforts of unsung warriors in numerous fields outside of government service. The honorees were recognized for making notable contributions to preserving America's liberties with their life work.
To read the full article, follow the link below.