November 17, 2017
FedUp PAC Staff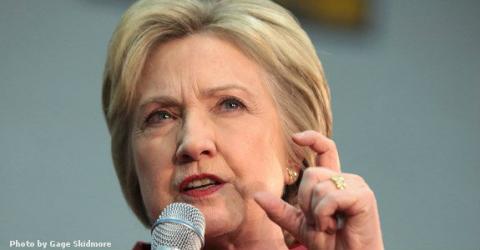 You have surely been frustrated by the lack of any attempt to seriously investigate what appear to be crimes committed by Hillary Clinton and the Clinton Foundation.  We were all outraged when then-FBI Director James Comey admitted that Clinton had shown "extreme carelessness" in handling classified material, yet refused to prosecute her.  The investigation into the Clinton Foundation was likewise shut down.
When President Trump took office and began putting his own people in at the head of the Justice Department, there was reason to think that Clinton's actions might finally be taken seriously.  But nothing happened.
That's why Richard Viguerie, Chairman of FedUp PAC, launched a campaign calling for a special counsel to investigate Hillary.  After all, if we have a special counsel for Trump, why not give Clinton equal treatment?  Isn't she all for equality?
Now, that campaign may be on the verge of success.  Attorney General Jeff Sessions confirmed last week that the Justice Department is considering the appointment of another special counsel.
With the decision hanging in the balance, FedUp PAC rushed to deliver to Sessions a petition with almost 13,000 signatures supporting the appointment of a special counsel to investigate "Hillary Clinton; her husband, former President Bill Clinton; their Clinton Foundation; the Democratic presidential campaign operation; and the US Department of Justice under President Barack Obama."
You made yourself heard with these petitions.  The Attorney General now knows that he has the public support he needs to proceed with an investigation of the Clintons.
Thank you for your support.  FedUp PAC depends on patriotic Americans such as you.  Only with your support can we accomplish our goals.