August 02, 2017
FedUp PAC Staff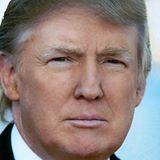 Conservatives want President Trump to deny presidential appointments to members of the Washington establishment, according to a poll by FedUp PAC.

More than 98% agreed that the establishment should be blacklisted by Trump, given their lack of loyalty and the probability that they would become part of the army of anti-Trump leakers in the government.

Trump appears to be moving in this direction. He fired his chief-of-staff, Reince Priebus, on Friday. Priebus is an obvious member of the establishment, a close friend of Speaker Paul Ryan, and was suspected of being the source of some leaks.

New chief-of-staff Gen. John Kelly has demonstrated, as Secretary of the Department of Homeland Security, that he is willing to take on the establishment. Under Kelly, DHS increased the arrest of illegal aliens, began experimenting with different types of border wall to determine the most effective, and enforced the President's ban on travel from certain nations with a large terrorist presence. Kelly also made a public statement about the illegality of Obama's Deferred Action on Childhood Arrivals (DACA) amnesty program, one of the establishment's most sacred cows.

The Justice Department, led by Attorney General Jeff Sessions, is pursuing investigations of leaks which could result in firing more establishment moles from their government positions, allowing Trump to replace them with loyal employees.

FedUp PAC is a grass roots organization that wants constitutional conservatives to take over the GOP because Americans are fed up with the Republican establishment. It is not affiliated with any candidate or committee.