June 14, 2017
FedUp PAC Staff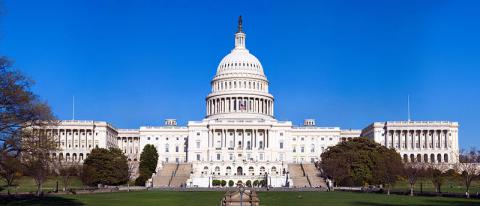 Liberal columnist Ruth Marcus let the cat out of the bag last weekend when her column set forth the strategy likely to be followed by those working to force President Trump from office and make it as if the 2016 election had never taken place.

According to Marcus, impeachment of Trump is the most important part of this strategy. Her reasoning is that "lawmakers would not be bound by the strict elements of the obstruction crime or the high bar of criminal proof."

In other words, Congress could use impeachment to convict and remove the President even if they have no proof that he committed a crime! It could be done simply as an act of raw power.

This sort of approach is unavoidable for them when even such staunchly anti-Trump Democratic senators as RonWyden and Diane Feinstein have conceded that proof of obstruction has not been found. The analysis by liberal law professor Alan Dershowitz has demolished any attempt to build an obstruction case from the vague (and not even reliable) testimony of former FBI Director James Comey.

Two members of the House of Representatives, Brad Sherman (D-CA) and Al Green (D-TX) have already given public notice that they are preparing to introduce impeachment resolutions. Democratic Congressional leaders have made statements indicating that their only objection to these resolutions is one of timing, hoping that the media attack on Trump, assisted by leaks which often turn out to be untrue, will further erode the President's public support.

Democratic leaders may also be hoping that more time will allow them to expand their impeachment net. According to Amber Phillips, a political analyst at The Washington Post with good Washington sources, impeachment charges are nearly certain to include Vice President Pence as well as President Trump.

With Democrats hoping to win back the House and make Nancy Pelosi Speaker again, she would be in line for the presidency if both Trump and Pence were removed by impeachment.

What can conservatives do to prevent this nightmare scenario? The answer is found in the second important point made by Ruth Marcus. She insisted that all public attention must be focused on the alleged scandals of the Trump administration. There must be no discussion of "distracting noise" such as illegal leaks by the Deep State or Barack Obama's numerous violations of the law and the Constitution (all of which were defended by the same Democrats who now accuse President Trump).

Marcus understands how quickly the American public could turn on the impeachers if they know the facts.

What if Americans realize that the real crime is not "collusion" with Russia (something for which no proof has been produced), but Obama's spying on the Trump campaign during the election and the continuing illegal leaks?

What if voters are reminded that Obama openly ordered the non-prosecution of most illegal aliens and many drug offenders? That goes far beyond expressing the "hope" that someone will not be investigated (if such a statement was even made).

What if voters come to understand that the real issue is whether the outcome of the 2016 presidential election is to be respected or overturned?

FedUP PAC is doing all it can to make Americans aware of what is at stake. We are also putting pressure on Republican members of Congress, demanding that they speak up in support of Trump.

But Trump needs your vocal support. Contact your Representative and Senators (call 202-224-3121 to be connected through the Capitol switchboard). And please talk to friends, family, and neighbors. Make sure the truth gets out despite the blockade by the mainstream media.