June 09, 2017
FedUp PAC Staff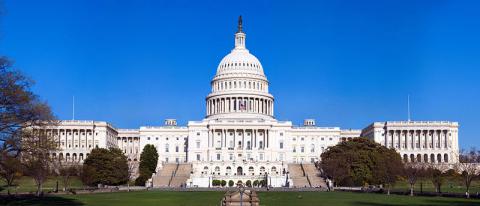 As if hostile Federal judges, filibustering Senate Democrats, and the Deep State bureaucracy were not already throwing enough obstacles in the way of President Trump's agenda, now Democrats have unleashed a campaign to delegitimize the President by questioning his sanity.

Congressman Jamie Raskin (D-MD) has introduced a bill to form an "Oversight Commission of Presidential Capacity", which could then be ordered by Congress to determine whether the President is mentally incapacitated. The Commission would be appointed by card-carrying members of the Washington establishment (Nancy Pelosi, Paul Ryan, Charles Schumer, and Mitch McConnell), and two seats would be reserved for a former President, Vice President, or certain cabinet officials. In other words, Barack Obama or Hillary Clinton might be placed in a position to declare whether President Trump is capable of continuing in office.

As if on cue, a Democratic candidate for governor of Virginia, Lt. Gov. Ralph Northam, has begun describing Trump as a "narcissistic maniac". Both Raskin and Northam have received enthusiastic responses when speaking to Democratic audiences.

Such a response is not surprising. Democrats understand that even having a debate on whether to set up such a commission affects how the American public thinks about the President. Raising the question of whether Trump is mentally incapacitated or is some kind of "maniac" will put doubts about the president in some minds. Everything Trump says, and every policy Trump supports, will become suspect.

If they couldn't beat Trump at the polls, they are determined to destroy his presidency any means available.