April 21, 2017
FedUp PAC Staff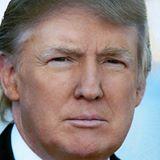 Democrats and liberal pundits have been ridiculing President Trump for claiming that last Tuesday's special election for a House seat in Georgia was a Republican victory, but Trump knows what he is talking about (just as he did last year when he stunned those who said he could not possibly be elected).

The special election to fill the House seat left vacant when Tom Price became Secretary of Health and Human Services was nearly the perfect opportunity for Democrats to win a Republican seat and gain momentum heading into 2018.

As soon as Price was nominated, election experts began pointing out that Price's district was exactly the sort of place that gave Democrats their best chance of making gains. It is one of the ten districts in the nation with the highest percentage of college graduates, and the only one of the ten not already held by a Democrat. Hillary Clinton had run almost dead-even with Trump, a major shift toward the Democrats in 2016.

As if that was not enough, the Democrats soon gained two more substantial advantages. Their candidate, Jon Ossoff, was able to raise an unbelievable $8.3 million, nearly all of it from outside of the district. Meanwhile, eleven Republican candidates not only split the vote but focused on criticizing each other, a tactic almost guaranteed to drive down Republican turnout.

With everything breaking Ossoff's way, it seemed entirely possible that he would win the seat with more than 50%, avoiding a runoff. Instead, he fell short and will now have to face off against Republican Karen Handel on June 20. Democrats' much-touted claims about a lead in the early voting once again proved to be a very unreliable indicator.

Election night photos show Democrats in tears and Republicans celebrating even though Ossoff got more than twice as many votes as Handel. Both sides recognize that Ossoff's best chance to win was in April, not June. Republicans will be more united (Republican candidates received a majority of the vote on Tuesday). Handel is not likely to be outspent again and she will be able to concentrate on telling voters why Ossoff should not be elected.

Furthermore, Democrats have to be worried about the fact that Ossoff's momentum was stopped or at least slowed in the final weeks of the campaign when outside Republican and conservative groups began reminding voters what it would be like to put Nancy Pelosi and her left-wing Democrats back in charge of the House. That's a tactic that will be used in many other districts next year. It will be even more effective if Bernie Sanders-style Democrats win many of the primaries, making the contrast between candidates even more obvious.

Tuesday's election results mean that Democrats still face a very uphill fight to win back the House next year. That's a fact recognized even by Josh Kraushaar of the National Journal and James Hohmann of The Washington Post, neither of whom can be accused of favoring Trump.

Democratic pollster Doug Schoen warned that Democrats are pursuing a losing strategy. Trump knows that too. As usual, he sees the political landscape more clearly than his foes can.